---
Carol Mills
November 15, 2021
Long-time FUSD trustee Carol Mills passed away on July 21, 2021 from complications of ALS. School board trustees are elected to advocate for the school community they represent. Carol went above and beyond what she was required to do.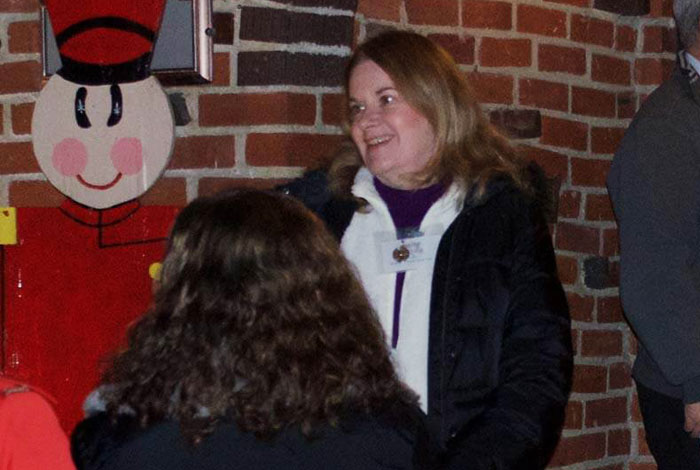 She was a tireless advocate for children and a passionate supporter of the Fresno High area. Despite her busy schedule, Carol always made it a point to attend as many of our home tour meetings as possible. At each meeting she reminded us of our connection to the school and our commitment as an organization to continue to strengthen our bond with the Fresno High community.
Every year Carol would serve as a docent for the home tour. She joined students from the Fresno High Student Senate and members of our organization serving as ambassadors for the high school. She greeted the tour goers and never failed to elaborate on the uniqueness of the tour and the homes and landmarks that were included each year. She enjoyed being a docent and delighted in seeing the Fresno High student senators and the Fresno High performing groups. It gave her a tremendous sense of pride to see these students interacting with the community on that night that is unique to the historic Fresno High neighborhood.
We will miss Carol. We think of her fondly and offer this year's tour as a dedication to Carol and the commitment she made to highlighting what makes our Fresno High community so unique and vibrant. We hope you will think of her smiling in this photo as you enjoy our 25th year. We are deeply sad that she won't be here to enjoy it.
---
← Back to news