---
30 Years of History
November 16, 2021
The home tour really had its beginnings in 1992. That was the first tree lighting held at Fresno High. It began as an effort to create a more positive connection between the neighborhood and the high school.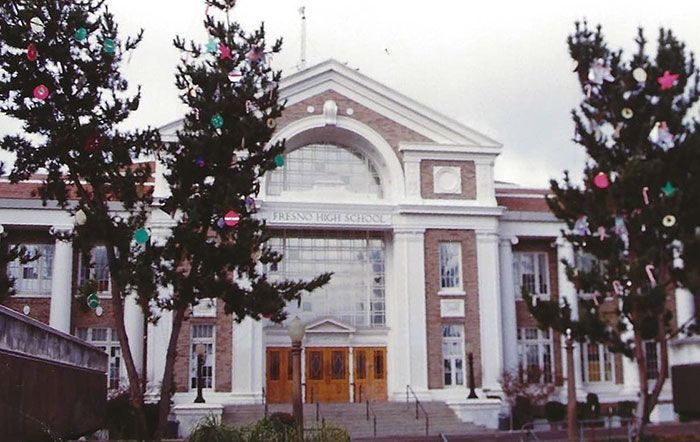 At the time graffiti had become a problem. Rather than continue an adversarial relationship which had resulted in numerous phone calls to the school and frustration on both sides, several of the neighbors gathered together to create a rather informal neighborhood association.
Spearheaded by Pat Long and other interested neighbors, the first annual tree lighting was held in front of the high school on December 14, 1992. Two large pine trees in front of Royce Hall were decorated with lights, students provided music and the Tribal Council provided refreshments. Santa Claus and his elves showed up to supply candy canes to the children who attended. Groups from the high school often served as his elves, including sports teams and cheer teams. But often neighborhood children were involved as well.
Each year the tree lighting was held in December with both neighbors in the area and the Fresno High students and faculty joining in to begin the holiday season. Twin stars were mounted on the two pine trees on campus symbolizing the unification of the school and the neighborhood. Eventually decorations were added to the lamp posts on Van Ness, Weldon and Fresno High School to enhance the holiday spirit in the area.
This year's tree lighting is scheduled for December 1 from 5:30 to 6:30.
In 1996 the Holiday Home Tour was added to the evening. Initially the tour began after the tree lighting, but as the years passed it became obvious that the tour needed to be on a separate day. There were just too many festivities for one night. And the home tour had become too popular to confine it to just two hours. These two events have continued each year (with the exception of 2020) continuing the bond that was established between the neighborhood and the high school almost 30 years ago.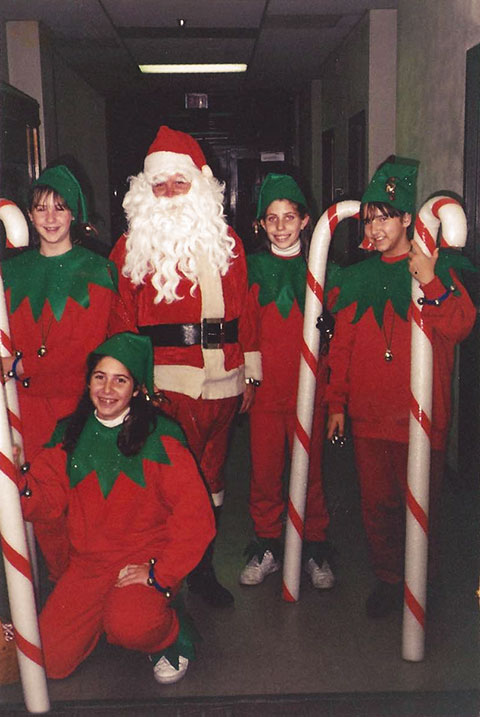 We are pleased that the home tour has continued to include Fresno High students in every capacity: as docents and as performers. We are also proud of the fact that the money raised from the home tour goes back to the school and the community. Funds have not only paid for the holiday decorations, but have been used for student scholarships and support as well as projects such as the decorative trash cans in front of the businesses across from the school.
We are also thrilled that businesses in the neighborhood are joining us in the celebration by sponsoring the tour this year as well as staying open for the festivities. The spirit that initiated these festivities almost 30 years ago is still alive and well and as unique as the neighborhood we live in.
---
← Back to news