---
Vibrant and Important
November 11, 2021
We are proud of the fact that businesses want to relocate here in our neighborhood. We have some new and some older businesses that have chosen to make the area around the high school a vibrant and important part of our neighborhood.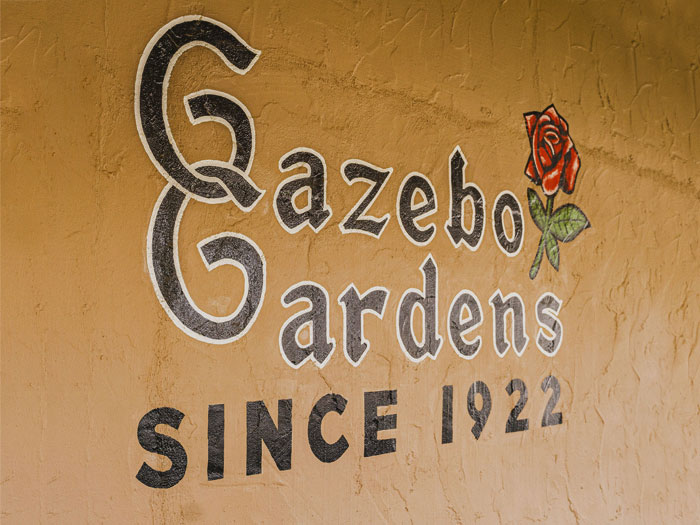 This year a pre-tour event will be held at Gazebo Gardens from 4-8 the night of the tour. There will be music, food trucks and the beer bar will be open. Gardeners in Fresno have visited Gazebo Gardens since 1922. The nursery has a variety of plants and veggies well-suited to our climate as well as potting soils and organic herbicides. The nursery and gift shop are open every day from 8:30-5:30 and 10-4 on Sundays. Van Ness Café outside Gazebo serves coffee and treats that can be enjoyed outside on the café porch or inside the garden. On Thursday, Friday and Saturday nights Gazebo Gardens is open for Food Truck Nights from 5-9. There is music from local musicians as well as food trucks and craft beer.
Several of our sponsors will be open the night of the tour. Ampersand is open until 11 pm and is featuring some special flavors of ice cream for the holiday season. That includes holiday treats like apple pie, sweet potato and caramel pumpkin with pecans.
Another of our sponsors is Quesadilla Gorilla. They will be open until 8 pm the night of the tour. Drop in and build your own quesadilla topped with the house made salsa. They pride themselves on the great customer service they offer as well.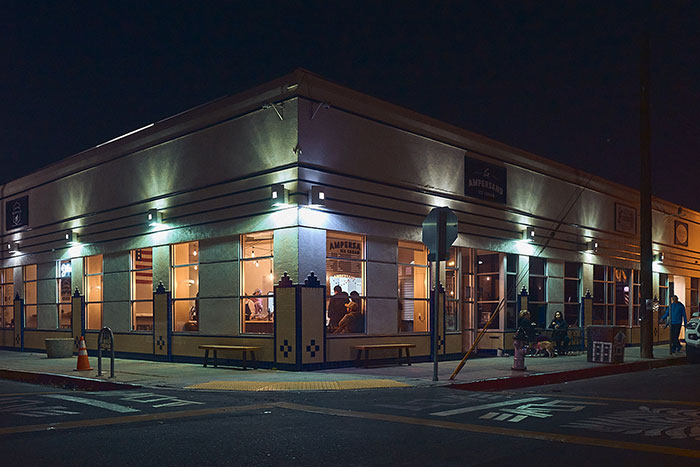 Moto Delicatessen and Bodega is one of the newest additions to our neighborhood and another sponsor of this year's tour. It's in a remodeled convenience store that once catered to students seeking snacks. Today it serves thick sandwiches and gourmet sides. Along with being a restaurant, Moto is also a deli. It sells cut-to-order cheeses and meats. Check out Moto's website for hours on the night of the tour.
Fresno Barbershop will be open from 5-9 the night of the tour. We want to thank them for becoming a part of our neighborhood and a sponsor for our tour. This is a family barber shop — 3 Generations of barbers working together. There is a combined 30 years of experience in the barbering trade. They are open at 9 am every day but Sunday.
Forever Vintage offers a collection of vintage and gift ideas from the smallest to furniture. It is a great place to browse. They will be open from 5-9 the night of the tour.
Vernissage art studio has a class until 8:30 the night of the tour. Drop in and browse the artwork on the walls of the studio and watch Ma Ly Atelier lead the students.
Kuppa Joy will only be open until 6 pm the night of the tour. They are featuring the drinks Pumpkin Spice and Hot Spiced Apple Cider.
Tower District Records will also only be open until 6 pm. You can buy, sell and trade records there as well as vintage audio equipment. Look for your favorite groups from the 60's, 70's and 80's at the shop.
A Sense of Place is across the street from Vermissage. It is a fine art gallery that represents some of the best artists in the Central Valley. The focus is on landscapes of the region. It is open five days a week from 10 (12 on Wednesday) until 5 but will not be open the night of the tour.
---
← Back to news